Red Bull X-Fighters Mayhem
Online multiplayer, 3D Flash motocross game where players take the role of Red Bull X-Fighter athletes in stunt battles.
Designed and documented the game systems and player commands that can be performed. Created the mechanics that won it the Red Bull BUILD competition.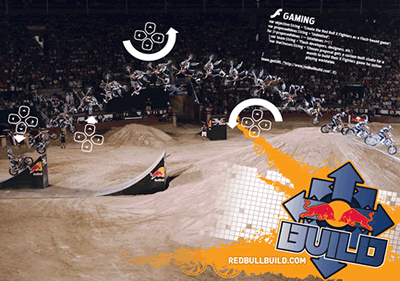 Built the user interface screens using Fireworks and PhotoShop, then imported them into Flash and integrated them within the engine.