Red Bull Motocross Mayhem
3D Flash game where players take the role of various Red Bull X-Fighter athletes online to performs stunts in an arena show.
Implemented sound effects, voiceover, and music into the game.
Designed and documented the game systems and players commands, researching and implementing the stunts athletes can perform.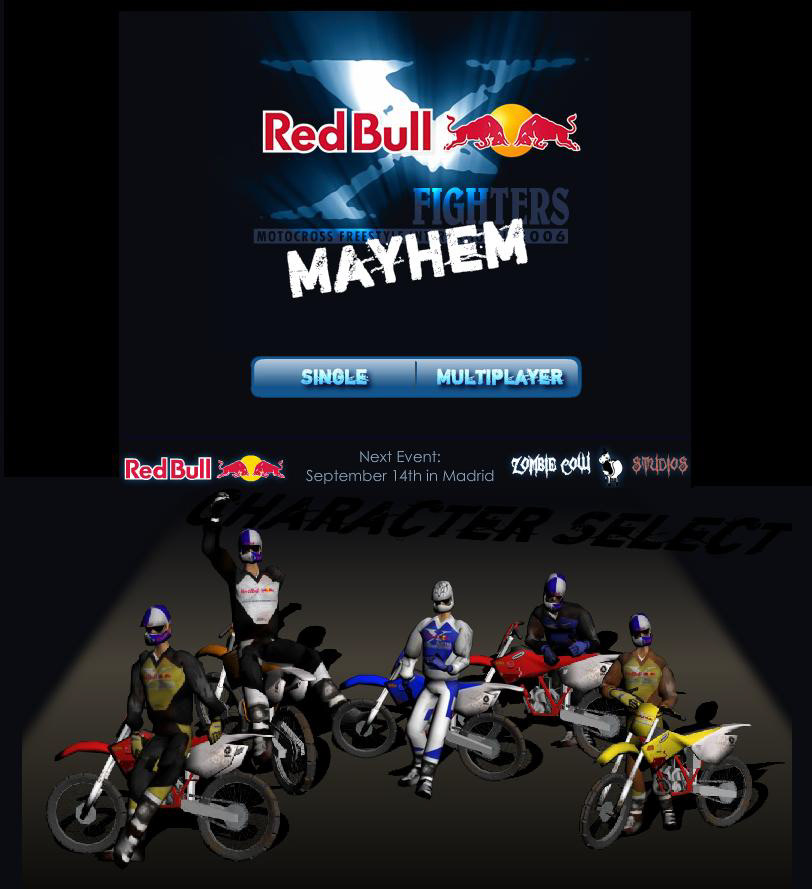 Developed the menu and HUD user interfaces using Fireworks and PhotoShop.  Then integrated them into Flash.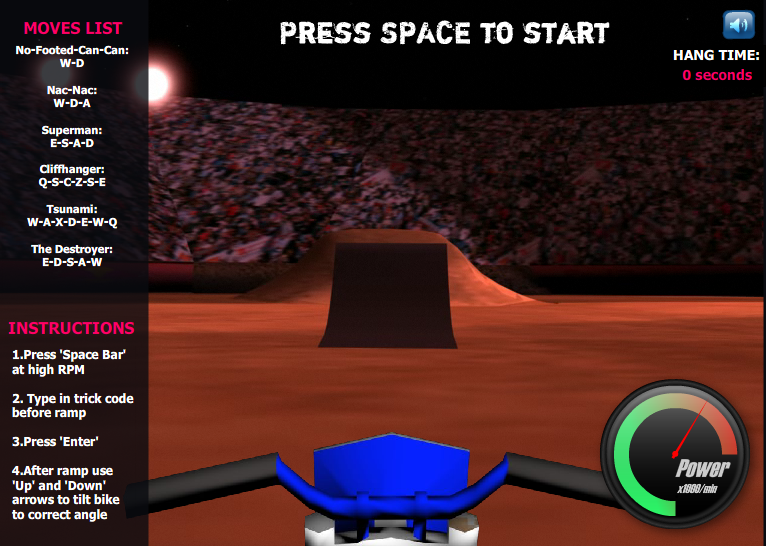 Wrote several marketing elements for the game, and worked on the blog postings for the event as well as the post-mortem.