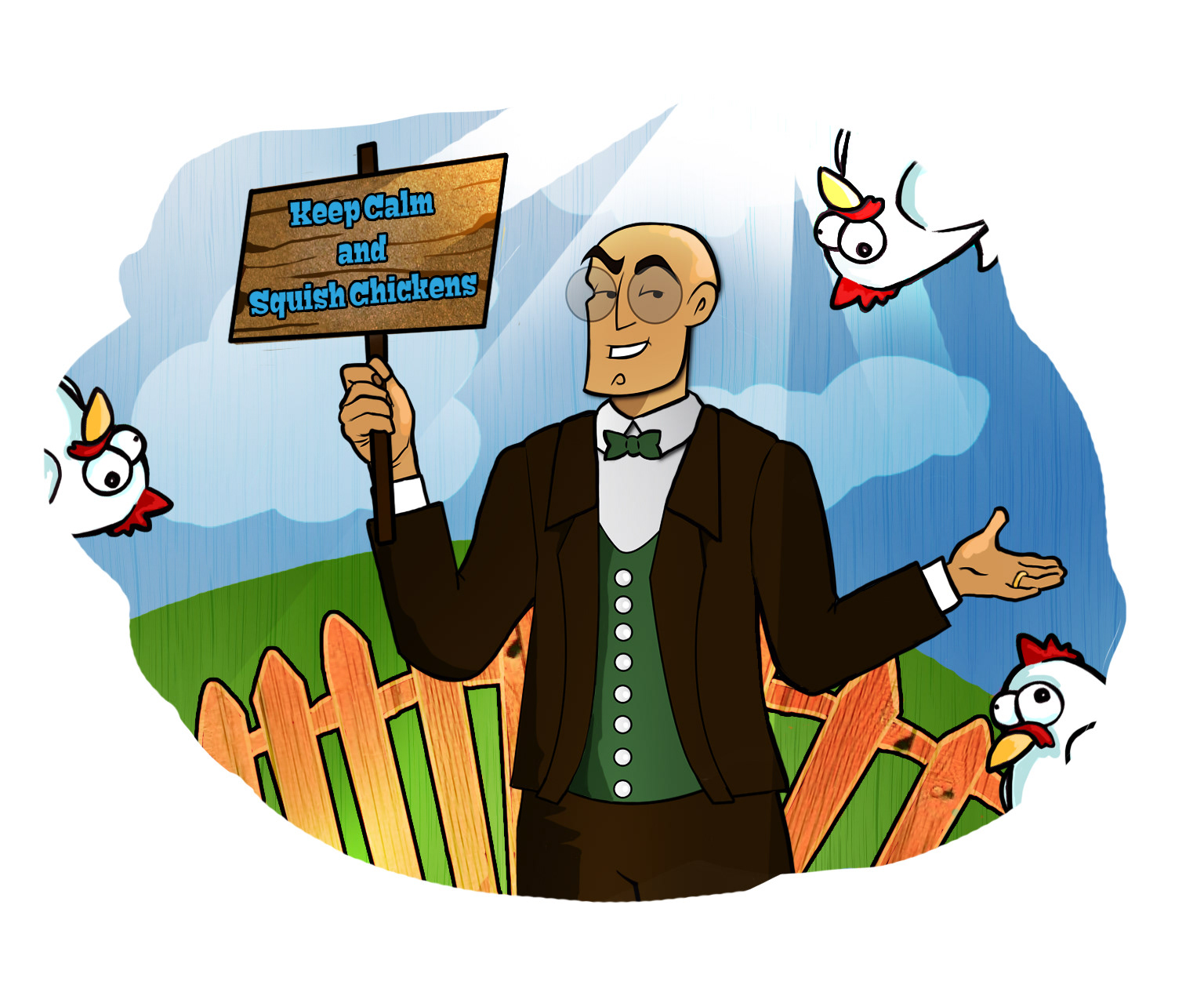 Developed a poster series for the game, banking off of current trends and visual interests for targeted demographics.  The intention was to integrate the IP directly into the internet audience interests, showing awareness of itself rather than as a separate entity.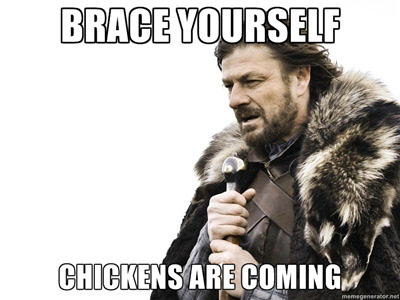 Expanding further, I took advantage of existing meme trends and modified visuals within them related to Chicken Squisher.  The memes were virally spread, allowing them to evolve naturally and lead to others creating their own memes, furthering their spread.

Several of the posters and memes were printed for marketing and networking events.  Setup games and prizes to draw in others and spread interest in the product.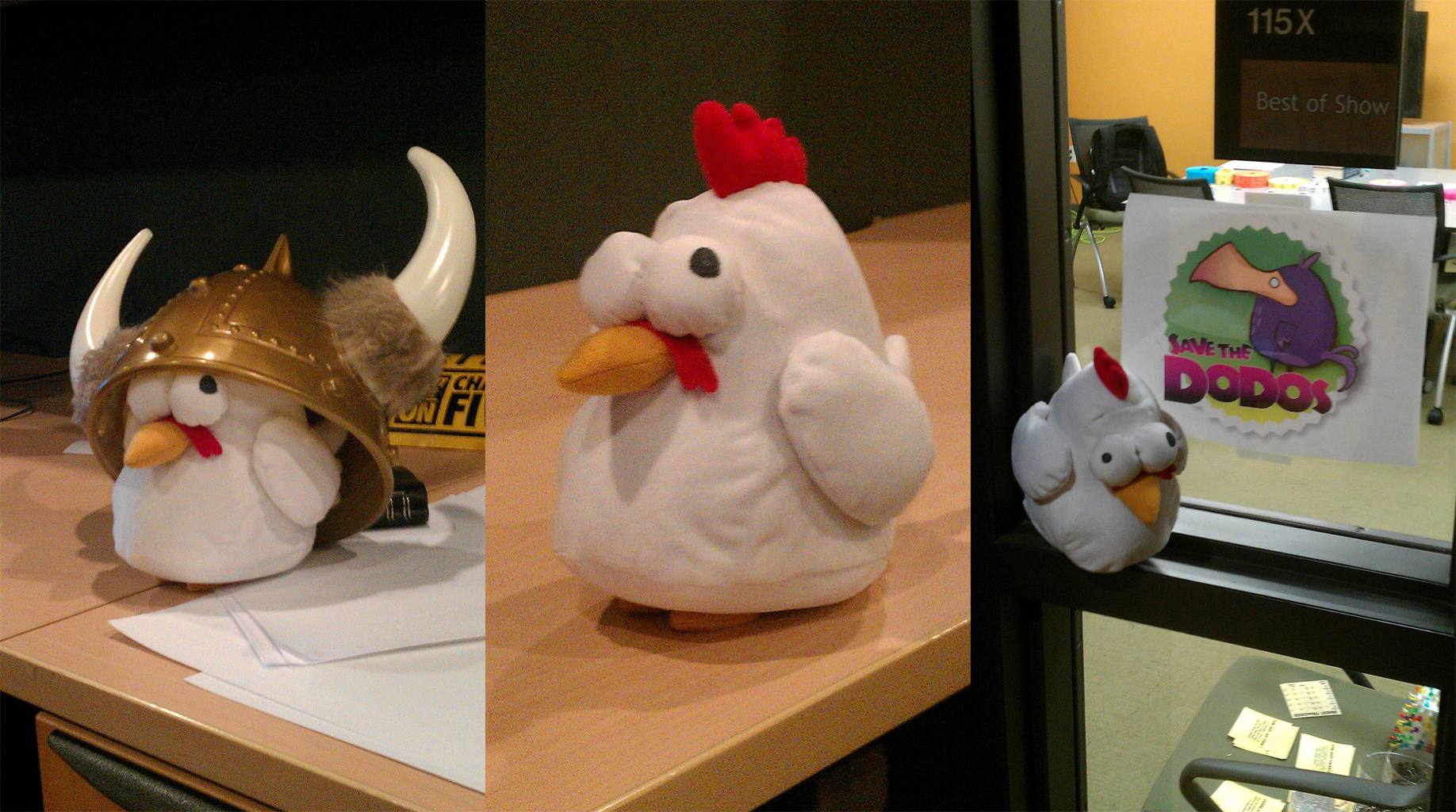 Part of this included the creation of a squishy, plushy chicken toy.  It acted as a mascot to spread around and have its own adventures via photographs.  Speech was to spread the chicken madness across the globe.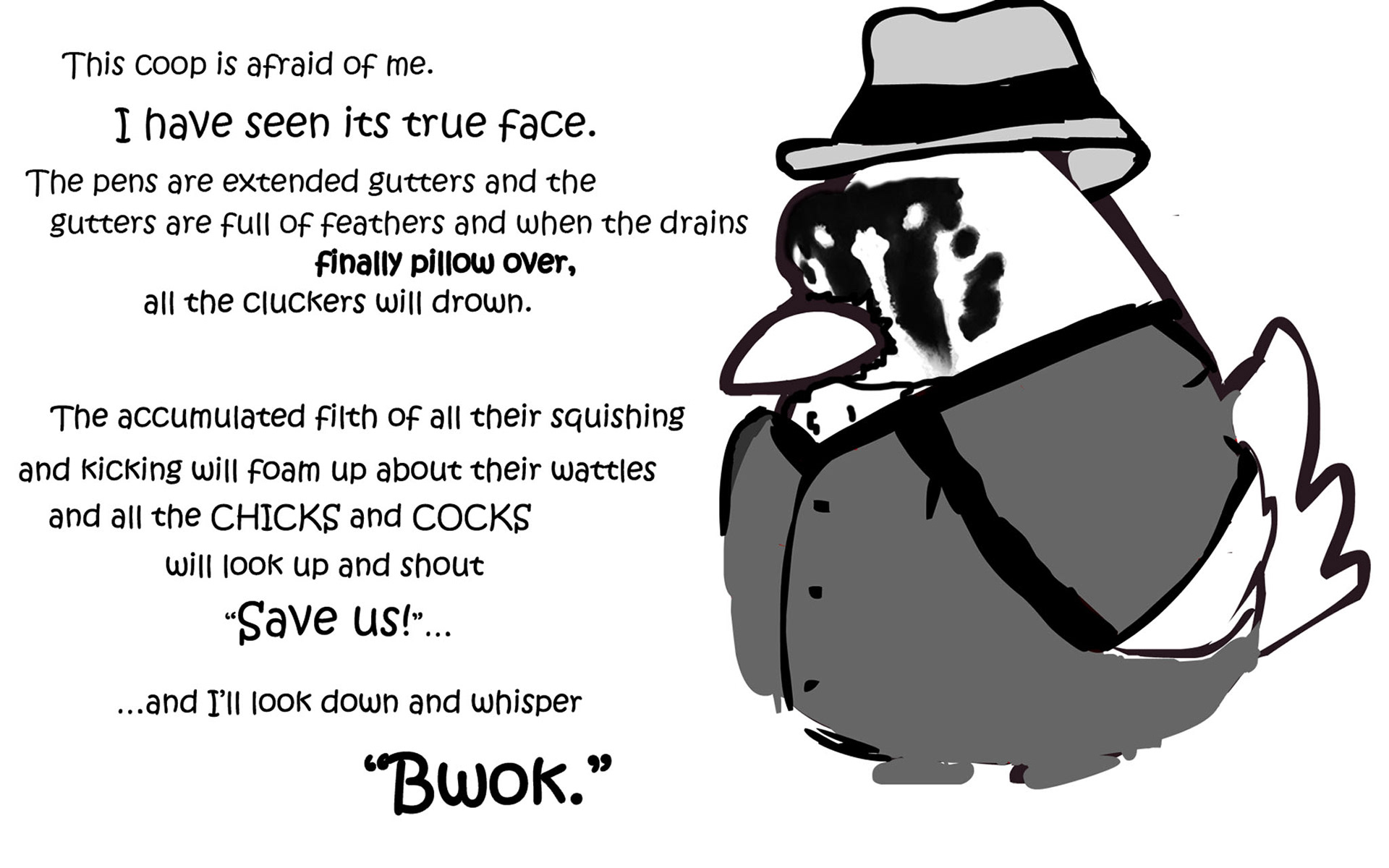 Created online ads that were interactive and provided clues to unlock features within the game.  Ads were linked to provide a scavenger hunt sort of game for users, taking them across the internet where above marketing elements were placed.