Carol Mundy in Palm Beach
Neverwinter Nights mod where players relieve the events of African-American history in Palm Beach, FL during the time when the Flagler railroad was being built.
Wrote the narrative story progression for the mod, mapping out the sequence of events that open up to the player based on in-game decisions.
Managed the development team, working with artists and engineers, and setting up a content pipeline for integration of assets into the engine.  Worked with engineers on the framework for our codebase and formatting structure.
Documented the mechanics and features for the game.  Built visual layouts for level designs using PhotoShop and Fireworks.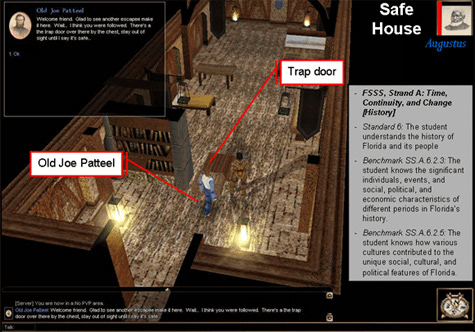 Assisted with placement of assets in the game editor.  Set up props and event moments for the player to interact with.

Researched historical events and people to guide the feel of the game world and fit with the intended setting.  Edited images and textures matching the time period to be intergrated directly in the engine.